Annabel J. Cohen, Research Laboratory Director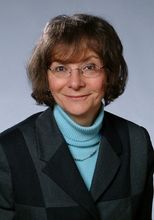 Dr. Annabel Cohen received her undergraduate training at McGill University where she first became interested in music perception from an experimental psychological perspective.  As an undergraduate, she worked as a summer research assistant at Queen's University in the Psychology Department conducting experimen ts on memory for musical tones with Dr. Lola Cuddy. She continued at Queen's for her M.A. and Ph. D. degrees in the psychology of music (studying the effects of tonality on the ability to recognize melodies that are transposed). She has held teaching and/or research positions at the University of Waterloo, University of Toronto, Dalhousie University and Acadia University, and is currently Professor of Psychology at the University of Prince Edward Island, where she has been on Faculty since 1993. She is also an Adjunct Professor at Dalhousie University in the Faculty of Graduate Studies.
Her program of research on acquisition of music grammar has been supported by the Natural Sciences and Engineering Research Council (NSERC). A recent grant from this agency for the period 2021-2026 is entitled "Sensitive periods in music acquisition" and will focus on a longitudinal study of adolescents' and young adults' music and auditory abilities.   Her program of research on the effects of music in film has received support from the Social Sciences and Humanities Research Council (SSHRC).  Between March 2003-2004, she served as Project Leader for Arts-Netlantic, supported by Canadian Heritage, and from 2001 to 2010 was the Project Leader for the Canada Foundation for Innovation (CFI) project entitled Institute of Interdisciplinary Research in Culture, Multimedia, Technology and Cognition (CMTC) She has also initiated, and directed and served as the Principal Investigator for a major international research collaboration focusing in singing -  Advancing Interdisciplinary Research in Singing (AIRS) funded by the SSHRC Major Collaborative Research Initiatives program. Recent funding from the New Frontiers in Research Fund - Exploration is supporting the Access to Music Education (AMusE) project which she initiated and is the Principal Investigator of an 18 member interdisciplinary team. 
 She has published over 100 articles, book chapters, and conference proceedings papers.  From 2008 to 2017 she served as  editor of Psychomusicology: Music, Mind & Brain, and serves as an associate or consulting editor for the journals: Canadian Acoustics, Musicae Scientiae, Psychology of Music, Music Perception, and Music and the Moving Image,
 She has given invited presentations in Japan, Korea, Holland,  Denmark, Belgium, Estonia, Germany, Sweden, the UK and USA. She has served on grant review panels for SSHRC and CFI, is a Fellow of the American Psychological Association,  Fellow of the Canadian Psychological Association, Fellow of the Psychonomics Society,  and served as an elected  member of Council for the American Psychological Association.  She holds an ARCT (Associate of the Royal Conservatory of Music) in Voice Performance.
She has enjoyed and continues to enjoy supervising many Honours students at the University of Prince Edward Island and has welcomed to her laboratory many  Honours students, research assistants, and postdoctoral research fellows over the years. She is available for graduate co-supervision in the Department of Psychology at Dalhousie University, and inquiries regarding  graduate studies (MA or MSc) at UPEI are also welcome, given recently expanding graduate opportunities at UPEI.