Overview
The laboratory has benefitted from the assistance of many students from UPEI as well as students from other universities. Between 2009 and 2020, most of the research of the laboratory was associated with the AIRS project Advancing Interdisciplinary Research on Singing. This work connected to prior research of the laboratory that focused on critical periods for the acquisition of musical grammar, the memory for tone sequences,  tonality (supported by previous NSERC grants). The acquisition of singing reflects the acqusition of musical grammar, and singing entails the memory for tone sequences.  Singing is not just an acoustical or auditory phenomenon; it involves other media, particularly vision and motoric information. Prior research on the role of music in multimedia (supported by SSHRC) led to an interest in the multimodal aspects of singing, specifically the engagement of the body and the visual information conveyed in singing.  The prior knowledge and methodologies acquired by the laboratory contribute to the ability to study singing, and the current studies of singing feed back knowledge about the original questions in which the laboratory had interest - how are tone sequences remembered, how and when is the grammar of music acquired, and how does the mind integrate information from music at the same time as it processes information from visual and motor modalities. 
On this foundation, the broad interests of the laboratory focus on three broad  questions: (1) whether adolescence is a critical period for the acquisition of information of the music of one's culture  (2) is experience working in a creative domain  other than music reflected in in the ability to make up a song, and vice versa,  and (3) how can psychological research contribute to making music education in schools equally accessible to all students overcoming biases associated with socioeconomic status, cultural background, and gender, etc, and redefining what music education might mean in the 21st century.  
Current
 

Alyssa MacLean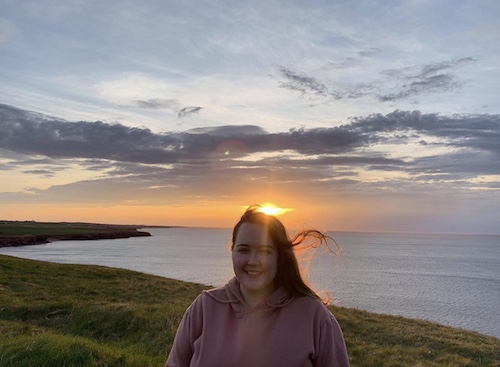 Alyssa is a Psychology student with interests in the science of hearing and Gerontology. By combining her interests in both subjects, she wishes to work in a future career promoting hearing loss education and advocating for senior populations to lessen the social division between individuals with hearing loss and their communities. 
As an independent studies student and research assistant, she is currently working with the audiology portion of the MusAqu study performing hearing tests and conducting data analyses. She will be attending Dalhousie University next year to being an M. Sc. graduate studies program in Audiology in the School of Human Communication Disorders.    

Chinemerem Mbonu
Chinemerem Mbonu is a student in Computer Science at UPEI. As a student research assistant and computer programmer, he is  providing technical support for the MusAqu study, developing tests of musical   knowledge including memory for popular music (Qualtrics) and the online test of singing.  He is applying his knowledge of Android and iOS Development, Python, Java, C, and R, and is coordinating with the Music Cognition UPEI team, as well as building on expertise of Acenet and integrating programs from the Goldsmiths MSI and MST (Sebastian Silas and Daniel Mullensiefen). He has recently been awarded a UPEI Science Undergraduate Research Award (SURA) to support a full-time summer research assistantship.
Corey A. Collett B. Sc.
Corey A. Collett is a modern day renaissance man.  He completed his Bachelor's of Science, with a focus on Chemistry, double majoring in Psychology and Sociology; he has a well-rounded undergraduate education.  Before returning to academia, Corey worked for several years as a Commissionaire at the Pearly and Rideau Veterans Health Center in Ottawa, Canada.  During this time, he developed a passion for helping and caring for persons of advanced years and dementia, which is what prompted his return to study Psychology and Science after an initial venture into Engineering.

In 2019, Corey took on the role of lab manager.  He  has assisted with SPSS data analysis, wrangling technology,  and helping to keep things in their proper place and everything in between. He is a co-author of a poster presented at APCAM 2019 in Montreal that focused on memory for popular music  by Chinese and Canadian students.
Corey was also the president of MAPUS (Mature and Part Time University Students) of UPEI and enjoyed helping other mature students navigate university life.  When not working on campus in the Psychology department Corey enjoys reading Tolkien, Goodkind, Moon, Butcher.. among many other favourite authors. Corey also enjoys an eclectic taste in music with special mentions going to Uematsu, Chopin, and Graffin.

Jamie Leath, B. A. (Hons. English)
Jamie is  studying for their second BA in Psychology at UPEI with an aim of going on to graduate studies in this field.  They joined the Auditory Perception and Music Cognition Research and Training Laboratory research team as a volunteer research assistant in November 2021 before being granted a paid research assistantship in February 2022. Jamie brings to the team years of experience writing, producing, performing, and arranging music. They have a passion for learning about music from an interdisciplinary perspective and are interested in systematic musicology, music cognition, aesthetics of music, prosody, and musical semantics.
 

Kristen Gallant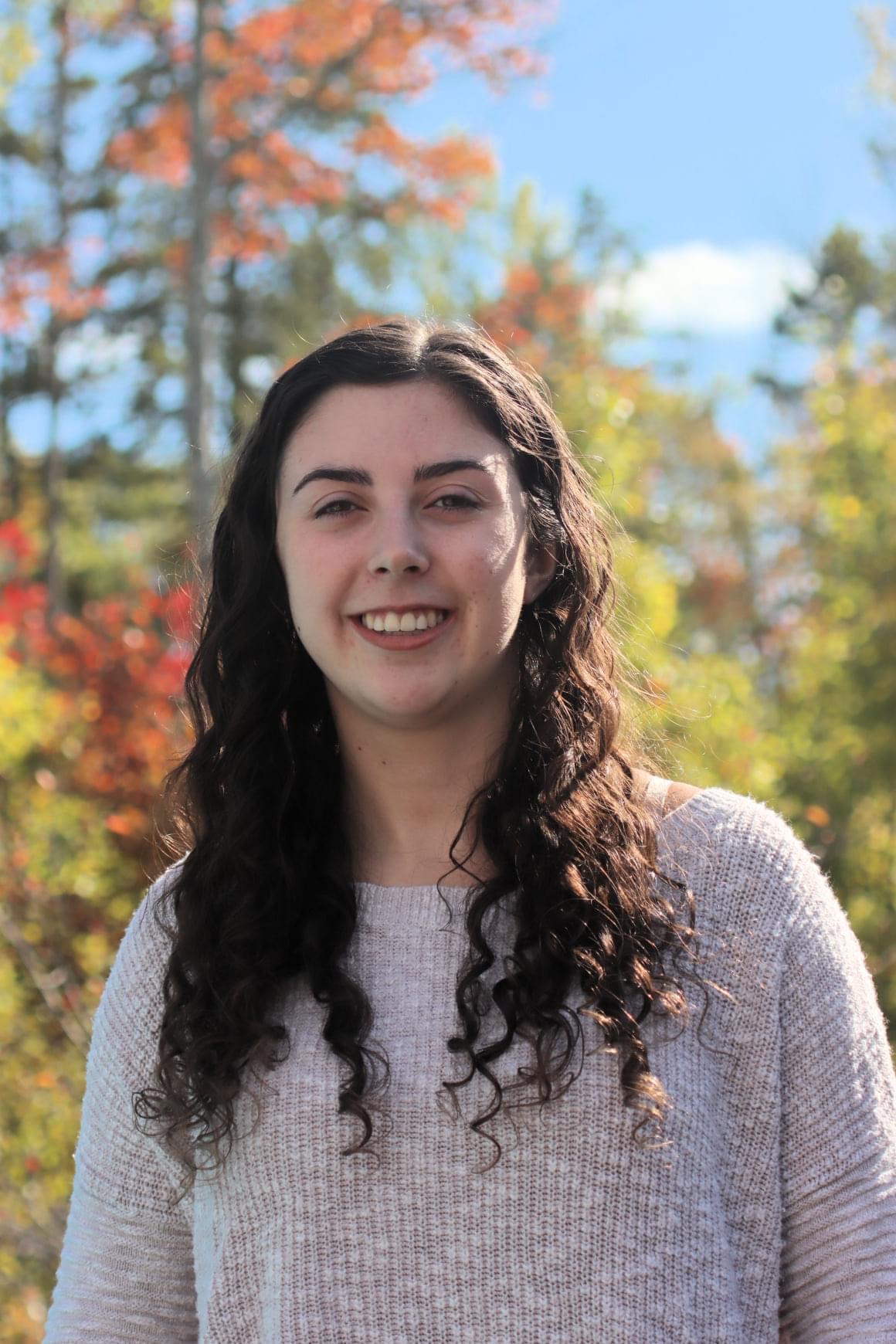 As a  B. Sc. Psychology Major, Kristen Gallant received a UPEI Undergraduate Research Award (URA) in 2020 to conduct research on general and domain-specific components of creativity and analysis of data from the AIRS Test Battery of Singing Skills (ATBSS). She conducted pitch analysis using Praat on singing tests carried out by university students (athletes, music students, and students without music training) and persons with Parkinson's Disease. She also carried out descriptive statistics and correlational analyses on this data. Some of the research on Parkinson's Disease led to a poster presentation for the 2020 APCAM (Auditory Perception, Cognition, and Action Meeting) and for the 2021 Annual meeting of CSBBCS (Canadian Society for Brain, Behavior & Cognitive Science). She also carried out computer-based text analysis of lyrics in created songs. In 2021, she received an NSERC Undergraduate Summer Research Award (USRA) to conduct research on sensitive periods for the acquisition of musical knowledge in adolescence. As an extension of that work, she is currently conducting an honours thesis on the same topic. This work reflects her interest in pursuing further studies in the field of child and adolescent psychology. Her honours thesis will also serve as part of the preliminary work for a longitudinal study investigating this topic.
Margaret Rose Orford
Margaret Rose Orford combines her love of music and psychology to contribute to the MusAcq lab team. She has been playing piano and studying music theory since age five, and has minored in piano performance at UPEI. Although her psychology studies have been more recent, she plans to carry out post-graduate work in either research or clinical psychology. Margaret has thrived in the collegiality of school and community bands, and continues to enjoy this sense of collaboration in the lab setting. She will be seeking a similar environment in her future educational and career path.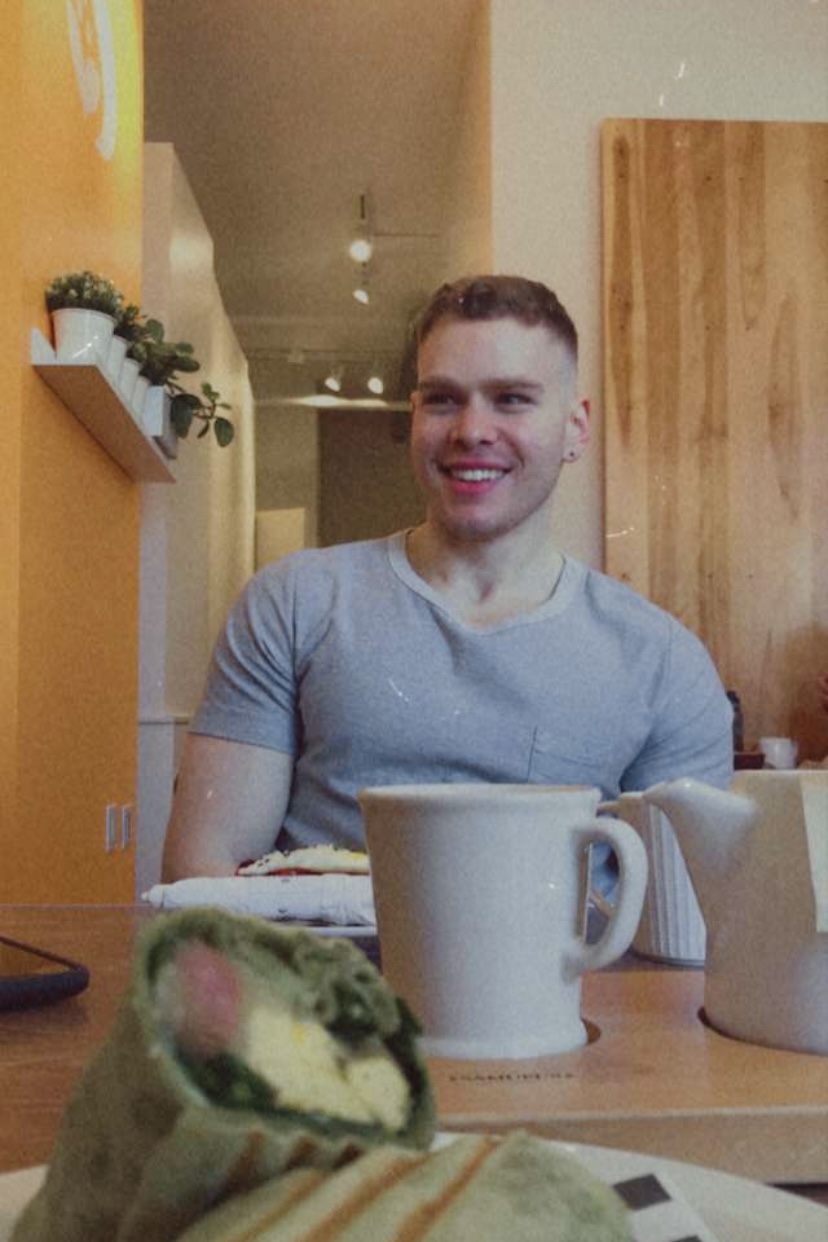 Dylan Rose
Dylan is an Honours English and M.Ed. graduate from UPEI pursuing his third degree in Honours Psychology. He has studied and lived in Australia and Korea, and spent four years teaching English as an Assistant Language Teacher (ALT) in Sapporo, Japan through the JET (Japan Exchange and Teaching) Programme. Dylan has always been passionate about music, taking up the guitar at the age of 14 and having an affinity for listening to music from different cultures and singing in different languages. He is currently working towards an Honours thesis examining males' attitudes towards singing, and whether this may be influenced by the presence or absence of an implicit role model. Upon completion of his Honours thesis, Dylan plans to apply for graduate school and move on to the next stage of his journey in post-secondary education. 
Past Visiting Summer Interns
Alexandra Smith (2019)
Alexandra Smith holds a Bachelor of Music in vocal performance from the University of Prince Edward Island under the tutelage of Professor Sung Ha Shin Bouey and Stephen Bouey. She  spent 2018-2019 studying at the University of Toronto with esteemed voice teacher and coach, Laura Tucker.
Her interests extend beyond music and singing to include linguistics, language acquisition, and psychology. She has taken courses in all of these areas both from the University of Prince Edward Island and the University of Toronto. Although her formal training has been in classical voice, Alexandra also performs across Prince Edward Island singing in various styles such as jazz and pop music.
Alexandra is currentlyat Dalhousie University completing her Master of Science in Speech-Language Pathology. She hopes to be able to combine her love for music, linguistics, and psychology to aid singers struggling with vocal health issues, and to incorporate music into her practice in the future.
Alexandra  was the laboratory manager during the summer of 2019. A poster based on Alexandra's research on singing lessons in older adults  was presented at the Neurosciences of Music VII conference,  in Aarhus, Denmark in 2021. The related article entitled "Singing lessons as a path to well-being in later life",  has been published in Psychology of Music. 
Alexandra co-organized with Corey Collett the "Music and the Mind: Maritimes" conference, held in July 2019. 
Quincy Beck  (2017)
As a psychology student at Brown University, Quincy held a research internship (funded by Brown) in the laboratory during the summer of 2017.  During this time she developed a questionnaire (on the foundation of online research carried out on singer-songwriters by Chris Robison, who in turned followed earlier work of Michael Speelman who had conducted live interviews in PEI).  This work is reported in a co-authored chapter in the  Routledge Companion to Interdisciplinary Studies in Singing, Volume 2, Education.   A poster based on this work was also presented at the Biennial Meeting of the Society for Music Perception and Cognition in New York, 2019. Quincy graduated from Brown with her B. Sc. and has been working as a data analysis in a hospital setting where her research focused are on Transcranial Magnetic Stimulation and its clinical efficacy for depression and other mental illnesses, as well as studies on Early Life Stress. She is currently in a related research position in Vancouver, BC.  
Timon Elmer  (Visiting undergraduate summer intern from Basel, Switzerland, 2011)
 Timon worked on the following projects assisting the work of the laboratory, for which he received course credit from his home university. He has returned home in August to enter his 3rd undergraduate year of studies in computer science and psychology.
1.  Analysis of pitch contours produced in the AIRS test battery component requiring memory for an unfamiliar melody.  Calculation of the agreement (inter-rater reliability) statistics with similar judgments of another musician/rater.  Identification of the level of reliability the resulting statistic (kappa) suggested.  The data  are useful as a second independent measure for the analysis of the effects of language background, music training, and language of lyrics presented (Chinese or English) as we seek effects of native language lyrics vs foreign language lyrics on learning a new melody.
2. Analysis of the frequency (in semitones) of sung major triads,  comparing two pitch analysis programs and comparing the 2 sets of ratings with those of the 2nd rater (who used only one of the methods for rating); producing clear scatterplots showing the agreement of ratings and revealing that one method was superior for the bass range while both methods were excellent for the higher range.  This was something of practical importance for all researchers working in the singing project, as it was not previously clear which method would be best to use for pitch analysis of the entire voice range.
Analysis of the errors per note for each of the three notes of the major triad (as above). The analysis at this level of sensitivity had not yet been done before by our project. Together, we also ran our first analysis of variance with the data of the two raters.  so as to provide a more reliable result than that based on a single rater.
3.  Also in regard to the study of singing acquisition, collection of data and becaming familiar with the testing procedure.
4.  Following up on the original idea of administering a personality test (Big 5) to participant; handling all the ethical considerations by correspondence with the Department ethics board (this involved writing a letter of amendment detailing all of the issues and showing a complete understanding of the ethical considerations of confidentiality, compensation, etc).  The study was successfully conducted over the Internet and engaged the interest of sufficient numbers of participants to run a preliminary correlation of the results of the personality test and performance on one of the singing tests. Evidence was obtained for an effect on the openness scale.   Sisi Pan, a 2011-2012 honours student is now including the personality test in her study of the AIRS test battery, comparing  Chinese and Canadian-born students.
5. Translating from the old German the classic study/report by Werner, H. (1917). Die melodische Erfindung im frühen Kindesalter [Melodic invention in early childhood]. Wien: Bericht der Kaiserlichen Akademie, 182.
 
Kuori Agaki (Visiting  Undergraduate Intern from Kalamazoo College, Michigan, 2010)
Having completed his 3rd year of undergraduate studies specializing music and neuroscience,  and being a singer as well as performer in Japanese drumming, Kuori fit into the activities of the laboratory and assisted in a variety of ways with the research on singing that was ongoing. However, his research focus was on the role of music on the segmentation of a film,  following the  prior work of Dalhousie graduate student Cindy Hammon-Hill and Dr. Cohen.  Kuori compared the music used by the prior study with that of Japanese Drumming - quite an undertaking in regard to set-up, ethics, testing, and analysis.  Kuori's entered a graduate program in clinical psychology.
 
Ruth Reveal (Visiting Undergraduate  Intern from Agnes Scott College Decatur Georgia, 2010)
Ruth conducted a study analysing the improvised completions of melodies in one of the components of the AIRS test battery.  She presented this work at the AIRS 3rd Summer Workshop and she also performed, accompanying herself on the Irish harp, in the evening concert.   Ruth returned to Agnes Scott to graduate summa cum laude in music and neuroscience, and she   enrolled in the one-year M. Sc. Program in Music, Mind & Brain at Goldsmiths, University of London.  She conducted her thesis using EEG to measure expectancy in melody, a topic related to the work she did at UPEI, work with EEG conducted with her supervisor at Agnes Scott the following year, and  the work of her mentors at Goldsmiths.
 
Lisa McLellan (undergraduate intern from Bates College), Lewiston, Maine)
With an interest in voice and psychology,  Lisa McLellan joined AIRS for the summer of 2009 and assisted with the 2nd generation of the AIRS test battery, as well as supporting the first Annual Meeting of the AIRS project, for which she organized all of the conference abstracts and worked with Dr. Cohen on the conference program book.  Returning to Bates, she tested whether children would be more responsive to a human singer as opposed to a video representation of the singer (and she found that they reponded well to both).  Upon graduating from Bates with her undergraduate B. A.  she worked with a boys and girls centre in Philadelphia.  Her objective is to go on with graduate studies connected to the music field.